Investment brokers sell banking, securities, accounting, insurance, tax, and other financial products to clients that include individuals as well as organizations. These brokers, also known as financial brokers or investment sales agents, include stockbrokers, traders, investment bankers, and floor brokers. Investment sales agents must serve the needs of current clients, but they also spend a significant amount of time prospecting for and selling to new clients. Telephone solicitation, networking, joining business organizations, and asking for referrals are some of the common ways that these agents build their client bases.
The education requirements of investment brokers vary according to what kinds of financial services and products they are selling. At a minimum, most organizations that hire such agents require a bachelor's degree; business or economics majors that enable the agent to understand economic trends and conditions are particularly coveted. While many financial brokers can enter the field with a bachelor's degree, those who wish to work their way toward a high-level position in the field find a Master's in Business Administration (MBA) an invaluable asset. In addition, agents must pass licensure tests to practice, such as the General Securities Representative Examination (otherwise known as the Series 7) and the Uniform Securities Agent State Law Examination (Series 63). Other licenses may be needed depending upon the product or service the investment broker is selling.
The work environment for investment sales agents is typically high-paced and stressful, with long hours. Agents frequently must work outside of normal business hours, such as during the evening or on weekends. In addition to being financially savvy and having a good understanding of economics and finance, investment brokers must be driven to succeed, must thrive under stressful conditions, and must be able to handle rejection. Excellent interpersonal and communication skills are necessary to succeed in this field.
This field typically has more applicants than jobs. Entry-level applicants with good resumes, impressive interpersonal skills, and experience with internships are more likely to get their foot in the door than those without these things. Non-entry level applicants tend to fare best if they have had past success in this field or had good sales records in other industries.
---
Copyright © Zeducorp.
All rights reserved.
For your convenience, certain links will open in new windows.

Investment Broker Jobs
Related Images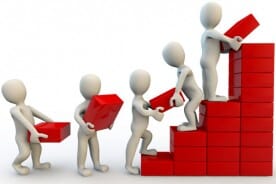 Investment Growth Chart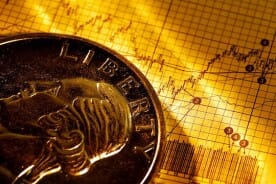 Investment Chart And Coin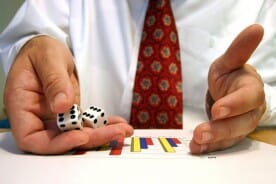 Investment Risk