It seems that these days, a person can do just about anything online: order a pizza, buy groceries, or get a college degree. And trading stocks is no exception.

In a volatile stock market, some investment brokerage firms and skilled investors have created an industry around buying and selling securities on a short term, moment-by-moment, basis. Traders buy and sell their positions online, taking advantage of real time quotes and fluctuations within a one-day trading session. This type of investing is called "day trading," and these speculative investors are called "day traders."
But online stock trading is not for the amateur trader. The reason that brokerages can offer less expensive online trades is that they offer fewer services to clients online than they do to clients who come into the office or call them on the phone. These low-cost, low-frills brokerages (often called discount brokers) are great for day traders and others who can make their own trading decisions. But they are not designed for those who need the expert advice of a broker.
On E*TRADE, for example, advice ranges from a "priority customer service hotline" to a dedicated account manager for traders making 50 or more trades per month. For those infrequent traders who want to know where to invest this year's bonus, those resources may not be that much help.
And while the online brokerages may offer a range of great information for experienced traders to use, from trading platforms with technical analysis to charts and news, most inexperienced traders understand that information like they understand Greek.
Popular online stock trading brokerages include E*TRADE, Scottrade, TD AMERITRADE, and Capital One Investing. Trading costs are fairly low, and active traders usually pay smaller fees and commissions (and have access to more services) than the less active traders.
---
Copyright © Zeducorp.
All rights reserved.
For your convenience, certain links will open in new windows.

Online Stock Trading Guide
Related Images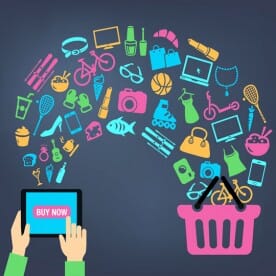 Online Shopping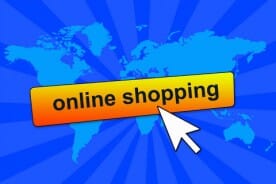 Online Shopping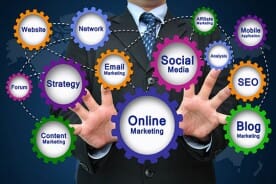 Online Marketing Terms